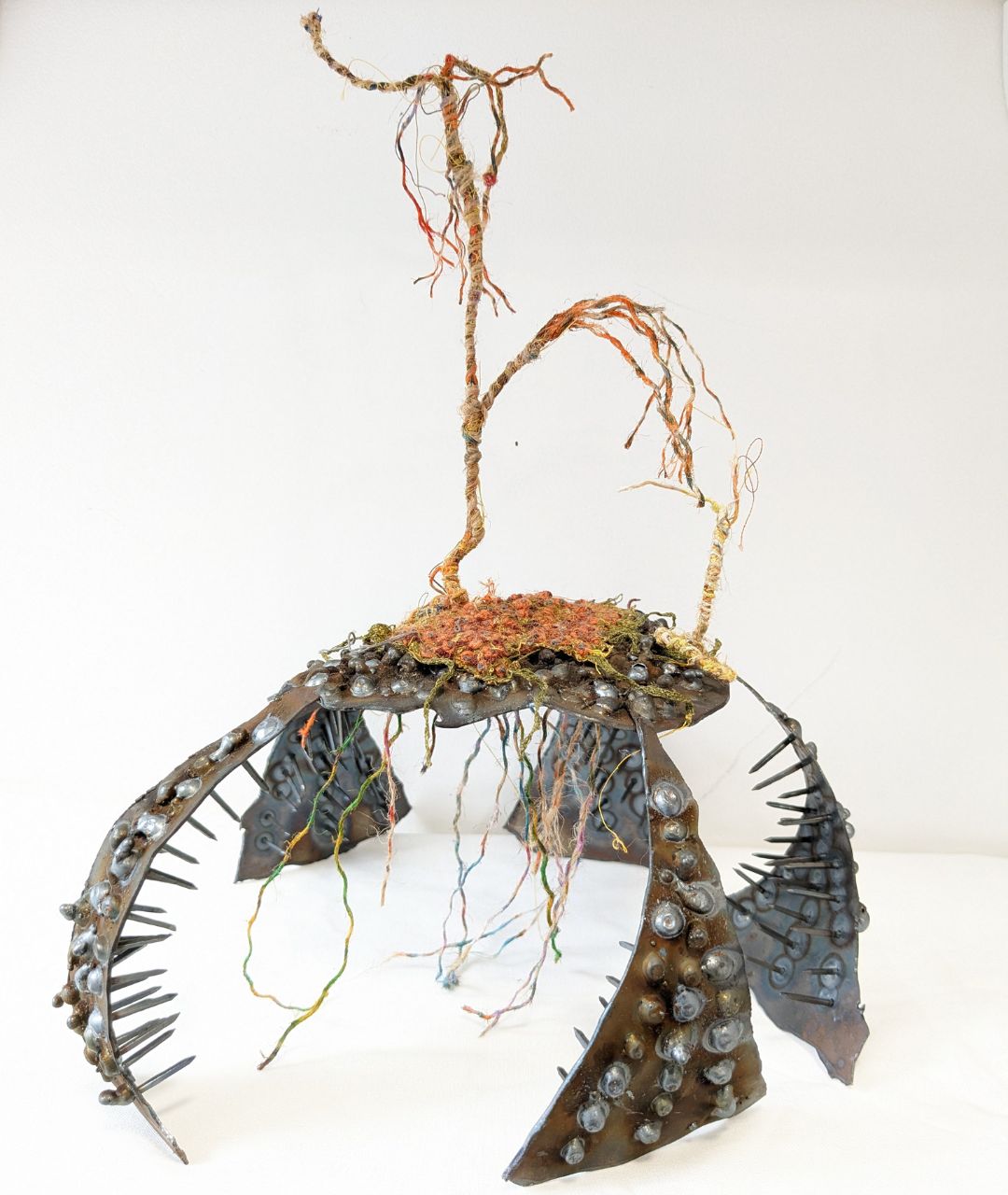 The changes we are making to our planet are well documented, but when you witness the effects in person, and really look, the complexity of our impact is clear. It provokes a contradictory reaction: admiration of the tenacity of nature alongside fury at our inability to do anything substantial.
This series of pieces is inspired by a visit to Lake Nagambie, Northern Victoria, created when 170 hectares of bushland was flooded in 1891. Over 130 years later tree stumps still jut out of the water regenerated as tiny islands populated by vegetation and used by the animals and birds of the lake.
I spent a lovely week with my dad and best mates having the first holiday for a long time, drawing, walking, swimming and looking. It was a much needed time of reflection. The drawings I made of the tree stumps and the life growing on them inspired these steel pieces when I took them back to London.