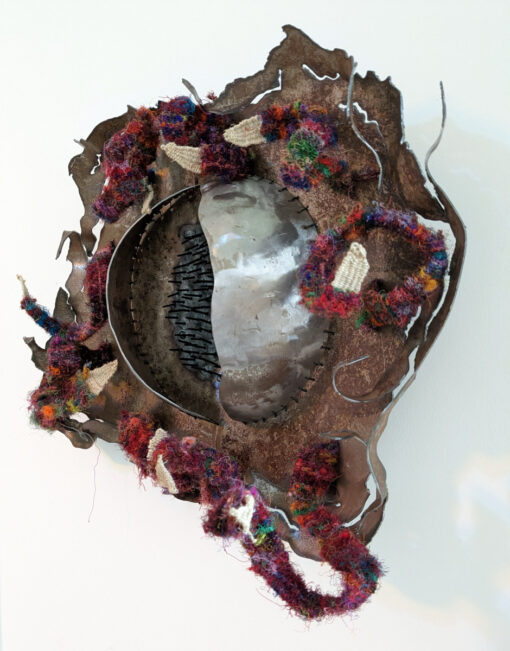 Dionaea is a metal and textile piece. Like most of my work it was created in a process-led way. I did not work from specific inspiration – this was a very process and materials led creation, Instead the piece has taken on characteristics that were influenced by the book I was reading at the time: Pandora's Jar by Natalie Haynes which takes a new look at traditional Greek myths from the perspective of the women who are usually side-lined.
The base is made from steel which has been cut with a plasma cutter, one of my favourite new tools: it allows me to cut the steel to shape freehand, giving it a lovely textured edge. I formed it cold, then made holes for stitching and to weld in tacks adding texture and curiosity. The enclosing steel edges are stitched in place. The tendrils are woven with a linen weft and recycled sari silk yarn.
Dionaea has been selected for exhibition at the Morley Gallery and Atelier Brighton's Summer show.