A group exhibition with Studio 21 at the Festival of Quilts, NEC Birmingham.
Under the Pier is large (approx 175cm x 66cm), monochrome and (mostly) 2D. It is difficult to capture the detail in a photo, but here is an idea.

The overall shape is based on a piece of seaweed I picked up on the beach of Queenscliffe near Melbourne. The base is a lovely piece of paper which I bought in Paperchase years ago – it is strong enough to be stitched, painted with iron paint, rusted and manipulated. Attached to it are layers of sea stars (some stitched completely, some stitched into felt), handmade newspaper beads threaded onto monofilament, 'fish' created by collaging, scanning and manipulating electronically before printing onto cloth and other objects. Dashes of pink threads and paint were the only colour permitted by the brief.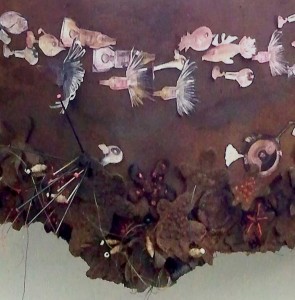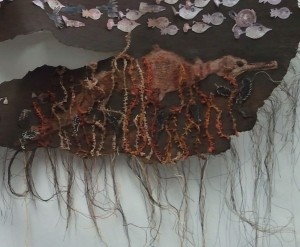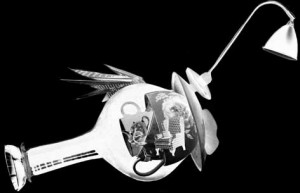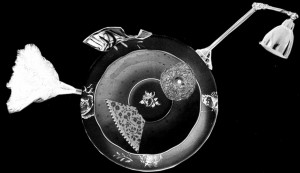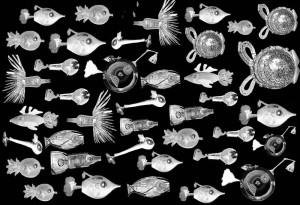 While working on this piece I also put together the booklet illustrating the groups exhibition and rebuilt theStudio 21 web site.
The exhibition itself included an interactive part where visitors to the stand added their own sense of place to a long strip of calico. The results are lovely and numerous.