Central to my work is the haptic experience of combining materials for their contrast and contradiction. Through the unexpected juxtaposition of ordinary materials with traditional processes it is hoped that the viewer is drawn in for a double take. Research through looking, drawing and reading informs my imagination, enabling me to work organically: constructing as a response to the materials I pick up.
My environment is a vital part of my practice; constantly adding to my visual and textural lexicon. The bold colour, shape and texture of banksia, gum blossom and protea from my childhood home in Melbourne, Australia are apparent in many of my pieces. Diving introduced me to a more diverse, quirky beauty particularly in the fragile coral gardens. And, although less exotic, my current home of urban London is full of natural and man-made inspiration, as well as bits and pieces which can be incorporated into my work.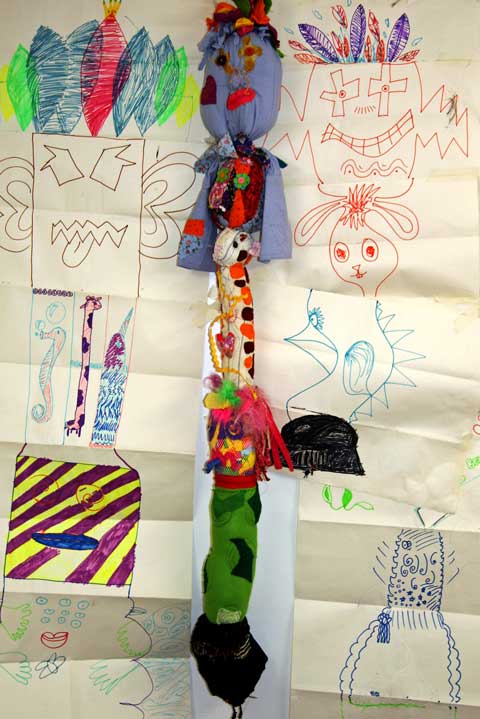 An important footnote to my environmental influences are the children I teach to make, stitch and draw in weekly after school clubs and workshops. I teach these boys and girls to create an idea they have in their heads – most of which are highly ambitious, many are bonkers and quite a few are not something I would have thought of doing. The colours, thoughts and materials which the boys and girls use, as well as their attitude, give my practice a crucial vitality.