---
///scared●enhancement●ended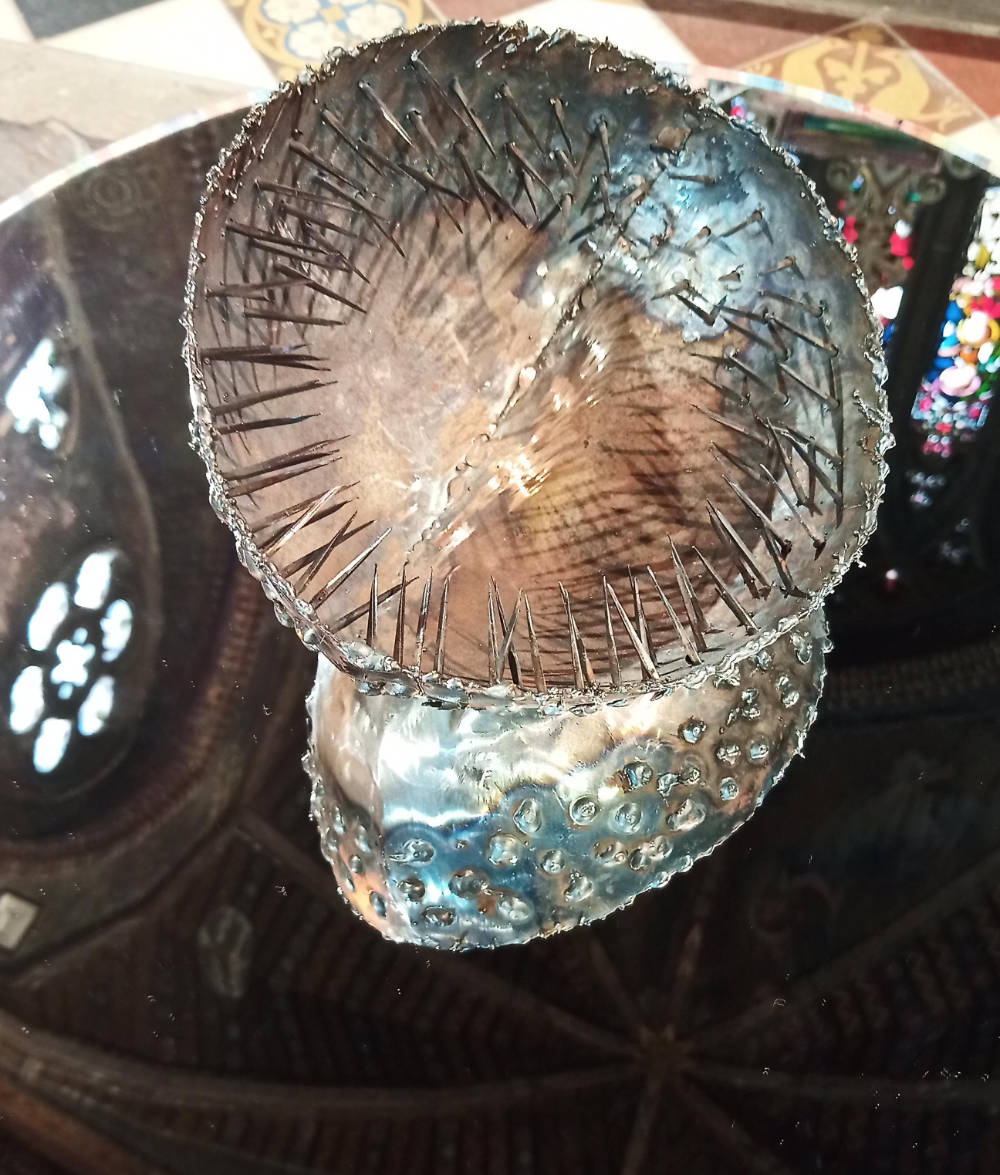 This piece was made in response to the Studio 21 exhibition challenge to work with the what3words address names of locations that were important to or resonate with you.
The What3Words address of my childhood desk and my current desk share the word 'penny'. Another address in my childhood room is: scared●enhancement●ended
The shy, 'scared', person I was there has been 'enhanced' by life and experiences, good and bad, and, despite being essentially the same, I now live with and compensate for my shyness : the 'scared' part has 'ended'.
For more information about the Studio 21 exhibition Addressing Space What3Words visit their website.
This piece is a response to this place I once occupied.
Approximate dimensions: 12 x 22 x 20 cm
Media: Steel
---